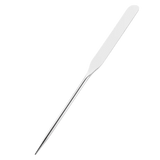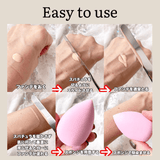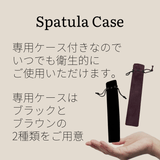 Earybird Online | Early Bird Online
spatula for makeup
spatula for makeup
Very popular in Korea!
spatula for foundation
Achieves a professional-grade finish with even adhesion without thinning.
\Easy to use/
1. Apply your foundation on the back of your hand
2. Slide the spatula to cut the foundation
3. After removing the foundation all over the sides, gently slide it over your skin.
4. Blend with a sponge and you're done!
It becomes the delivery by the email service of free shipping.
It will be posted in the post, so you can rest assured even when you are away!
If you choose cash on delivery as your payment method, we will charge a shipping fee of ¥500 + cash on delivery fee of ¥330 = ¥830 separately from the product price.
* We cannot accept the date and time of delivery as it will be delivered by post.Please note.