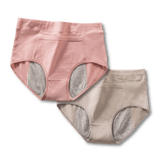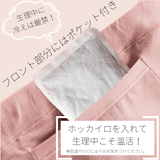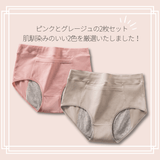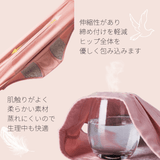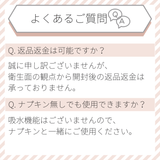 Earybird Online | Early Bird Online
Set of 2 sanitary shorts with pockets
Set of 2 sanitary shorts with pockets
\ A 2-color set that blends well with your skin! /
Pockets on front of shorts
Cold during menstruation is strictly prohibited.It's perfect for warming up with Hokkairo!
*Be careful of low temperature burns.

The color is a set of 2, pink and greige
Both colors are familiar and easy to use.

From the crotch part to the back of the hip
100% cotton for parts that come into direct contact with the delicate zone!
The material is gentle on the skin and does not get stuffy even on busy days and nights, so you can feel safe and comfortable.

Delivered by free mail delivery.
It will be posted in the post, so you can rest assured even when you are away!
* We cannot accept the date and time of delivery as it will be delivered by post.Please note.

Due to hygiene reasons, this product cannot be returned for a refund.
Please note.