Notice of summer shipping closure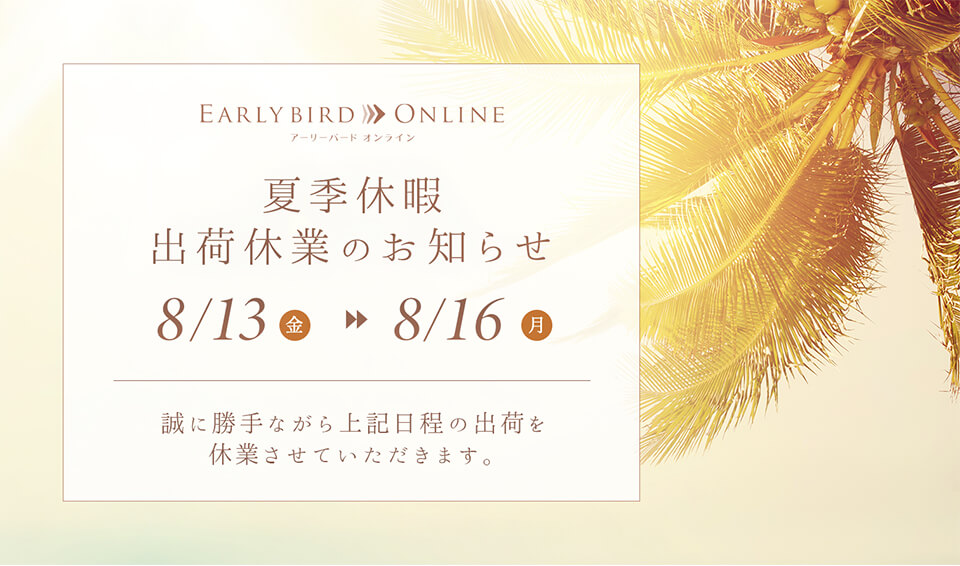 Thank you for always using Early Bird Online.
We are sorry to say that we will be closed during the following period during the summer.
Summer holiday period August 2021, 8 (Friday) -August 13, 2021 (Monday)
Orders placed during the holiday period and inquiries to customer support will be handled sequentially from 8:16 on 11/00 (Monday).
We apologize for any inconvenience caused during the holiday period, and thank you for your understanding.
Earlybird Online | Early Bird Online