Get great deals by adding friends on the official LINE!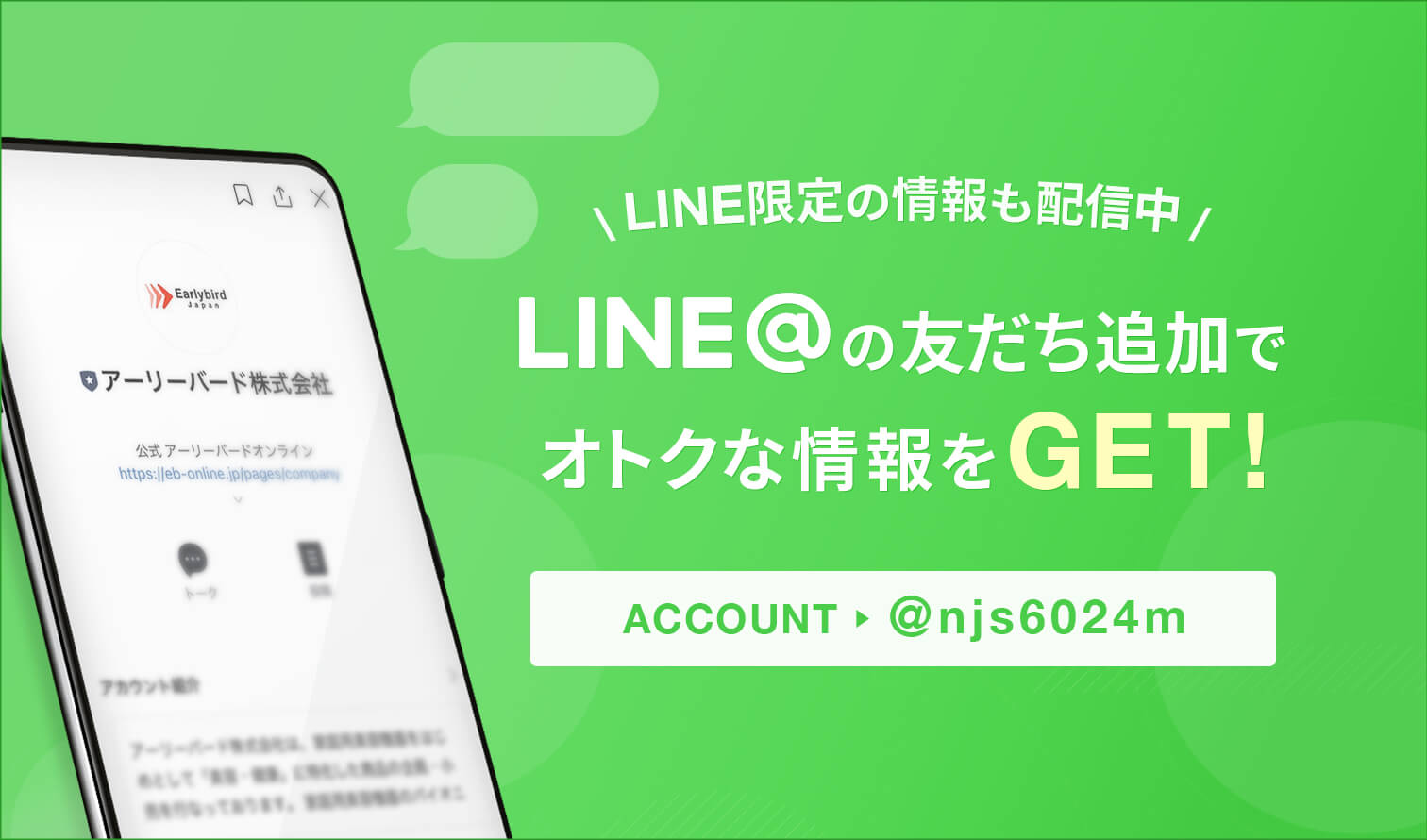 Thank you for always using Early Bird Online.
Early Bird Official LINE regularly delivers beauty information and deals.
Some of them only inform LINE friendsLimited information is also being delivered!

We also accept inquiries via chat, so please do not hesitate to contact us.Please feel free to register.


Add friend by QR code aboveClick here for more information.From!