MAX50% OFF Autumn sale now being held! Original goods will also be presented to those who purchase ♪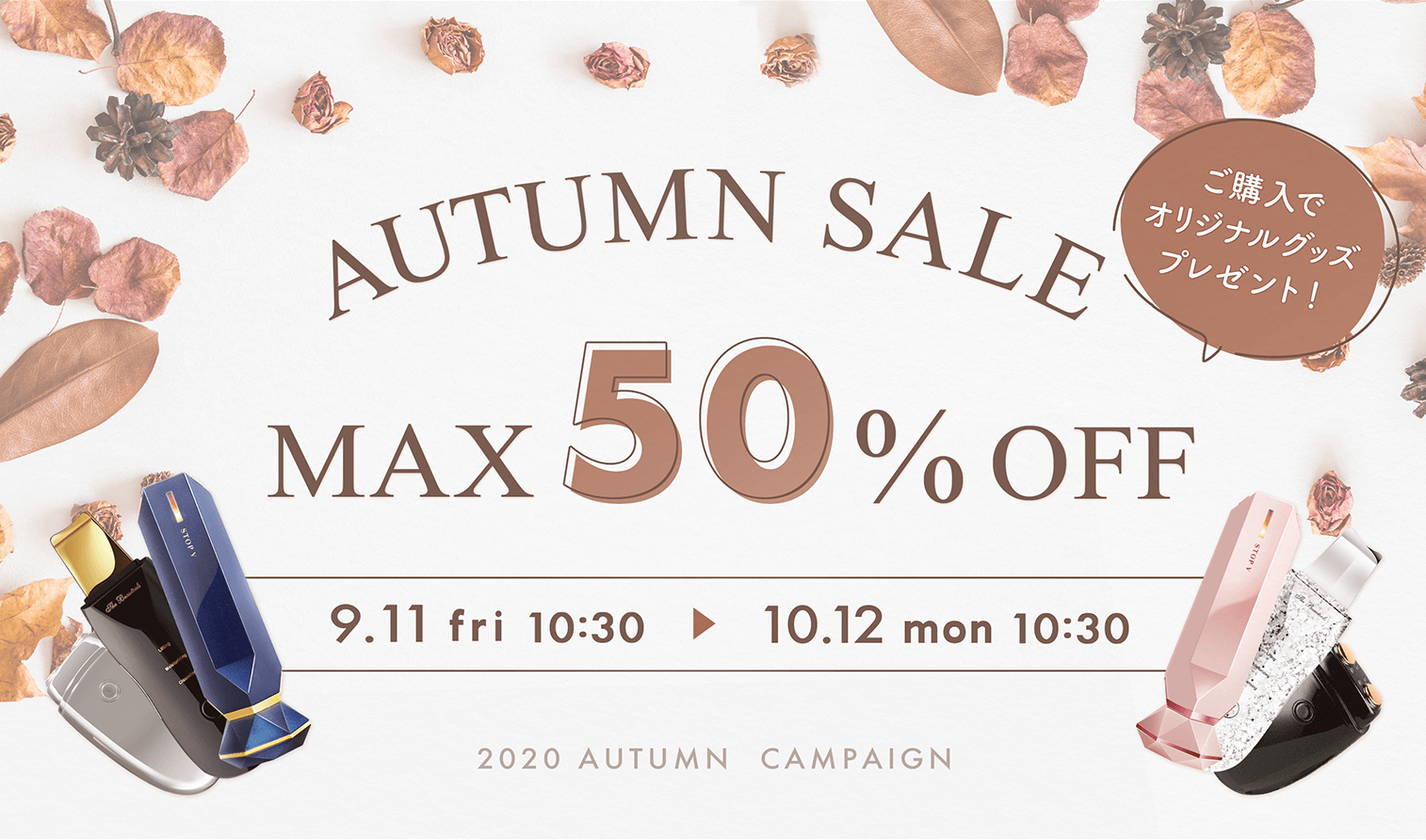 MAX 50% OFF! AUTUMN SALE now being held!
期間:2020年9月11日(金)10時30分〜2020年10月12日(月)10時30分
Click here for the campaign page!
Campaign 01
The Beautools and TriPollar's most popular products are at a bargain price of up to 50% OFF!
Campaign 02
Customers who purchase beauty equipment on this site will receive original goods of each brand on a first-come, first-served basis ♪
(* Please note that some products are not eligible)


Campaign period
2020年9月11日(金)10時30分〜2020年10月12日(月)10時30分まで!
Take special skin care at home during this time when your skin condition is likely to change due to damage received in the summer.