PayPay Jumbo Full Return Campaign Held!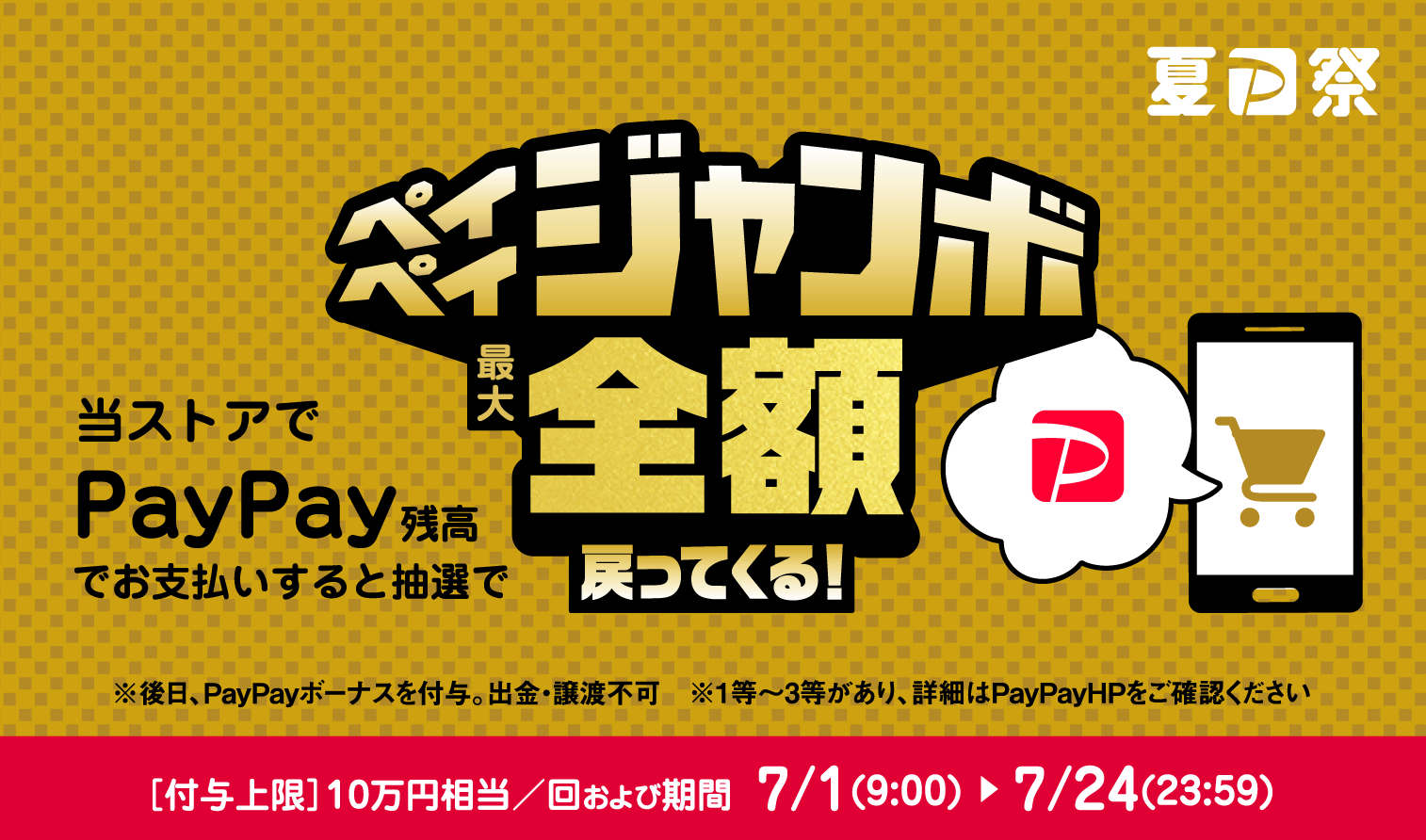 Early Bird Online will participate in the Summer PayPay Festival PayPay Jumbo as a member store!
Campaign period:
2021/7/1 9:00〜2021/7/24 23:59までの決済が対象

Campaign content:
During the campaign period, there is a probability of once every three times when using PayPay payment.
We will hold a lottery that wins one of the following.
Winners will be given a PayPay bonus with the following:

* The winning probability of each item is set based on the estimated number of payments.
"Probability of once in three times" indicates the probability of winning, not necessarily once in three times.
* The winning probabilities of 1st to 3rd prizes are not the same, but the winning probabilities are set lower in the order of 1st, 2nd, 3rd, etc.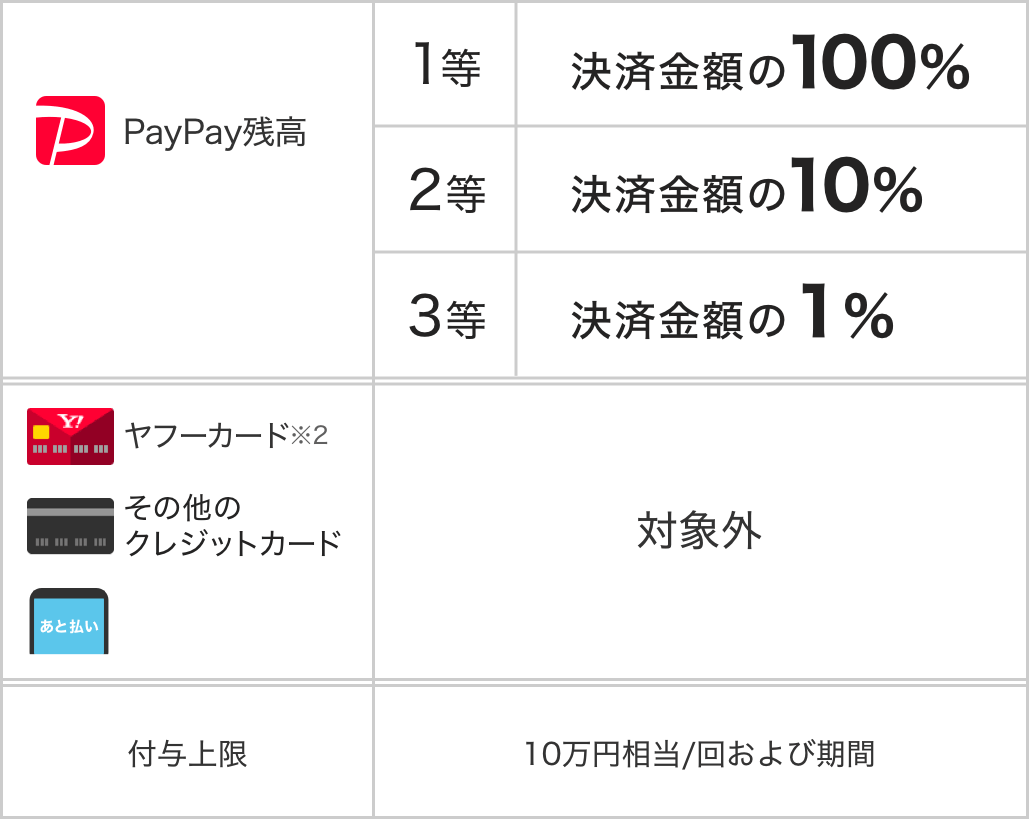 ・ As a general rule, the PayPay bonus will be granted 30 days after the payment date, but the grant period may be delayed depending on the usage status of the user and system circumstances.
・ Campaign details and applicable conditions are subject to change or cancellation without notice.
Click here for detailed campaign details
Click here for information on how to use PayPay online at Early Bird