Rental starts at Rentio, a tripola product!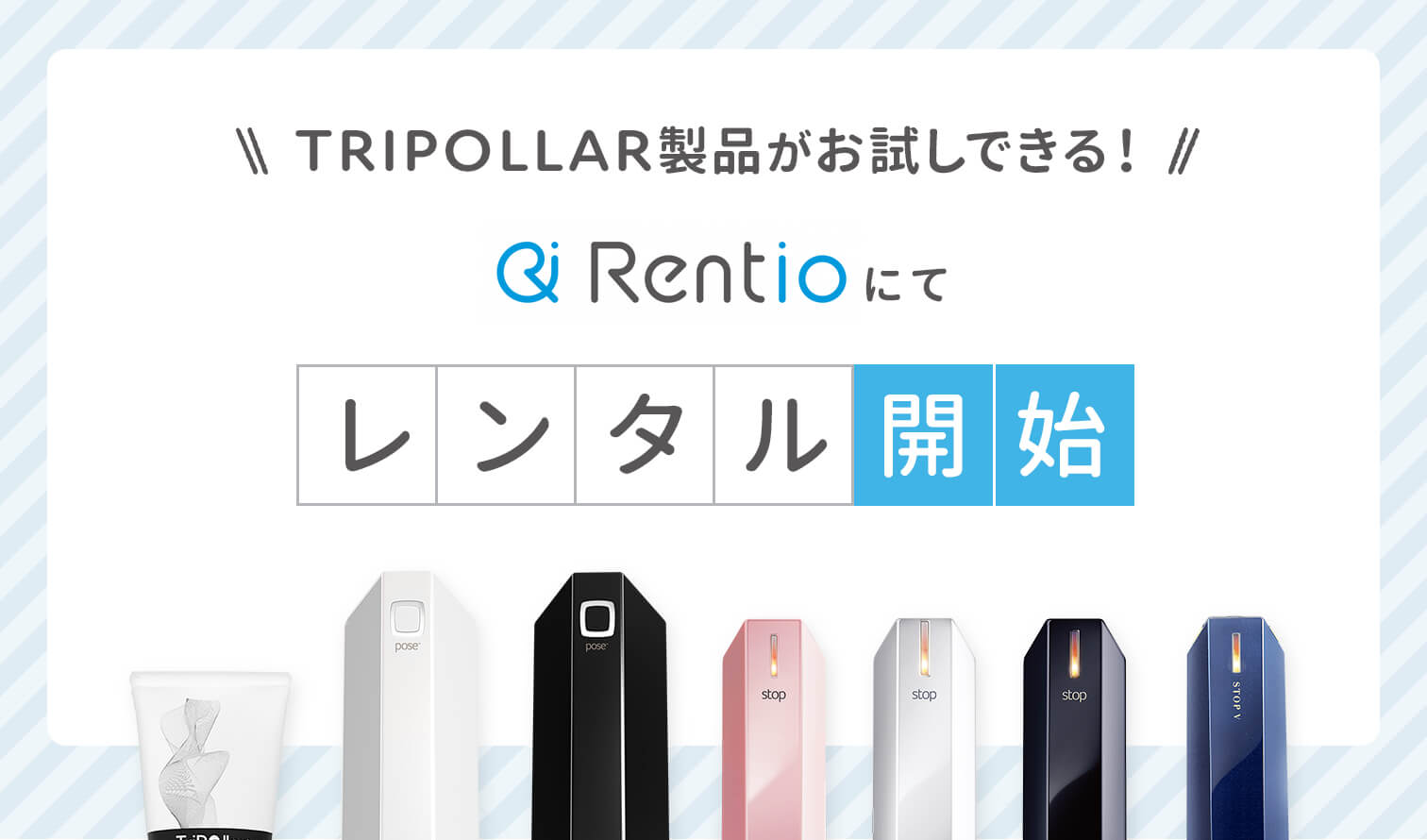 Thank you for always using Early Bird Online.
TriPollar products (STOPV, stop, pose) will be available from May 5th.
Can be rented at "Home Appliance Rental Service Rentio"Now!
Rental period2-week plan and monthly plan (3 months ~)You are able to choose from these options!
You can purchase it as it is after rental, so if you are unsure about purchasing
You can rent it first and then purchase it after you feel the effect!
And what! From May 5th to June 20th to commemorate the start of Rentio rental
15% OFF from rental feeSince we are carrying out a campaign that can be used at
Please use this opportunity!
Please check here for details.
[Rental products] 2-week plan / monthly plan
- Tripola type RF specialized facial equipment stop (white)
- Tripola RF + DMA Facial Equipment STOP V (Blue)
- Tripola type RF body care facial equipment pose (white)
[Products for sale]
-TriPollar exclusive gel (for stop / STOP V / pose) 50ml
-TriPollar exclusive gel (for stop / STOP V / pose) 130ml
* Move to the rental page of Rentio.